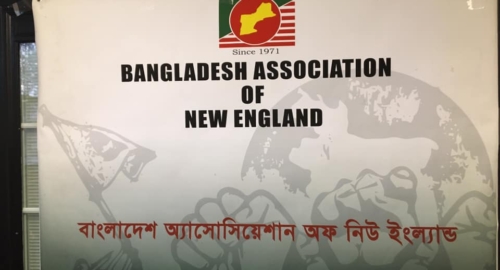 BANE was established by some patriotic minded Bangladeshis from the New England area during the 1971 Independence War.  As a result, BANE is one of the first Bangladesh Association in the entire USA with a long history of bringing the Bangladeshi community members together.  BANE has been organizing various types of events, starting with charitable donation campaigns early in its history for the support of Bangladesh.  In addition, BANE has also been holding cultural and family events throughout the years, to celebrate important occasions such as Bangladesh Independence Day, Bangladesh Victory Day, Amor Ekushey February, etc.  During these events, cultural performances by community members have been arranged.
BANE's Mission of ther years since its founding has remained the same while our community has evolved in dynamic ways.  BANE strives to be a cohesive organization for all New Englanders of Bangladeshi origin with intent to celebrate Bangladesh's rich history, language, culture and heritage.  BANE is also intent on providing an environment facilitating the relatively smooth integration of newly arrived Bangladeshis into the New England region.  BANE shall provide a platform for creating the environment for cultinvating the love for Bangladesh into our next generation of Bangladeshi Americans.
Join BANE and contribute your talent towards fulfilling our mission to the Bangladeshi community members of New England.